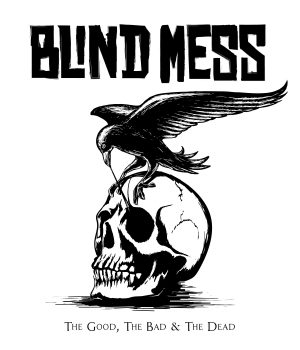 Seit 2016 besteht die Stoner-Formation Blind Mess. Ihr Debüt Album "Blind Mess" hatten sie bereits 2017 released und nun haben sie ihr Zweitwerk am Start.
Das Trio hat am 16. Mai den Longplayer "The Good, The Bad & The Dead" veröffentlicht.
Die Band beschreibt ihren Sound so: "A Mess of funny Tones and Screams in a Nebula of Rock 'N' Roll". Was erwartet uns also auf diesem Silberling? Ganz sicher eine große Portion Stoner-Rock, das ist zumindest sicher.
Das Album ist eine Live-Studio Aufnahme und laut Band wurde nicht nachgeregelt. Natürlich ist auch der Sound das Erste, was auffällt, wenn man die CD abspielt. Dieser ist teilweise sehr dumpf/flach, und die Gesangsparts gehen ab und zu mal unter. Aber dadurch bekommt man eben das Gefühl sich die Band live reinzuziehen!
Die Songs sind ein bunter Mix aus Metal á la Motörhead und Stoner, wie von Queens Of The Stone Age gemischt, mit leichten Blues-Elementen. Ihr findet ruhige, schleppende Songs wie zum Beispiel "Dead Blues" oder auch die Ballade "Lights Out" auf der Scheibe. Des Weiteren erwarten euch treibende Tracks, die nur so aus den Boxen scheppern. Einer davon ist "Relief". Da peitschen einem die rotzigen Vocals geradezu entgegen. Dazu hämmernde Drumsalven und Gitarrengeschredder, so muss das sein. Eine dicke Portion Motörhead schwingt in "Ironing The Sky" mit.
Was wir nach dem Probehören sagen können, ist, es ist ein gutes Album. Der Sound hätte besser sein können, aber ist noch okay, wenn man bedenkt, dass es eine Live-Aufnahme ist. Wir würden den Stoner-Fans raten mal reinzuhören.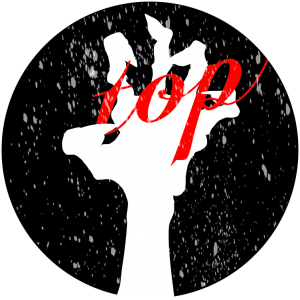 Tracklist
01.Pompeji Is Lost (Intro)
02.Dead Blues
03.Relief
04.I'm In A Hole
05.Ironing The Sky
06.The Enemy
07.The next Empire
08.Speed And Bones
09.Lights Out
Blind Mess
The Good, The Bad & The Dead
VÖ: 16.05.2019
Genre: Stoner-Rock
Album bestellen
Bandcamp