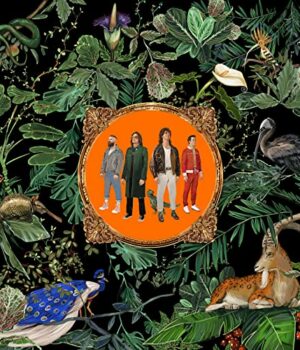 Don Broco haben eine neue Single am Start. "Gumshild" heißt der Track, und im Video dazu steht im Boxring kein anderer als UK Box-Champion Dave "White Rhino" Allen. Der Song liefert erste Einblicke auf das 12-Track-starke Album "Amazing Things", welches via Sharp Tone am 17. September sein Release feiern soll.
Thematisch soll sich alles um die Fallstricke der sozialen Medien, insbesondere die Verdammt-wenn-du-verdammt-wenn-du-nicht-Natur, zu Online-Themen Stellung zu nehmen drehen.

Pessetext-Wortlaut:
Rob shares, "Excited to share our new song & video for "Gumshield"! After Tom's fake wedding for the last album and the Beckham fan account hacking on our Instagram before "Manchester Super Reds" we wanted to bow out on one final prank.
After seeing all these YouTubers try their hand at boxing we thought it would be an interesting experiment to see if we could convince people I was deluded enough myself to fight a professional boxer. The song itself is about the anxiety that comes with posting online and the fear of resulting arguments so the divisive nature of my entrance to the sport personally hit all those triggers for me!
Teaming up with Dave Allen on this was so much fun, hilarious guy and proper top bloke, though think I could definitely have him if we ever had a real fight ;)"
Allen adds, "It has been a great experience working with the Don Broco team on the music video, a great bunch of lads who are very innovative and smart, Rob can't actually fight though x."
Single Streamen
Amazon