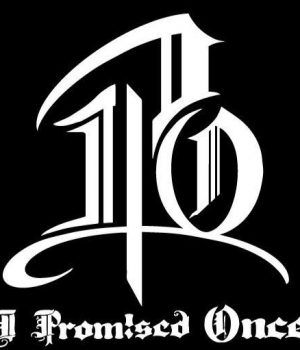 Erst vor ein paar wenigen Stunden gab die Band "I Promised Once" das Ausscheiden von Sänger George bekannt. Als Gründungsmitglied prägte George den typischen IPO-Sound deutlich mit.
Doch nun trennen sich die Wege, weil man in den kreativen Sichtweisen die Differenzen nicht beilegen konnte.
In ihrem Post bedankten sich die übrigen IPO-Members gleichzeitig für die bis dato stattgefundene Zusammenarbeit, beteuerten nochmals, dass man sich im Guten trennte und dass sie George alles erdenklich Gute für die weitere musikalische wie private Zukunft wünschen.
Des Weiteren ließ die Band verlauten, dass die geplanten Konzerte und Touren wie geplant stattfinden werden – und die Formation sich nun bereit macht für das nächste Kapitel. Ein paar positive News soll es sehr bald auch geben.
Band Statement:
Dear friends, we unfortunately have to announce the sad news that vocalist George & I Promised Once have decided to go separate ways due to creative differences.
As a starting member of the band, he was integral to the foundation of our sound and we will always be thankful to his years of service. There is no bad blood between us and we wish him all the best for his future musical & private endeavors!
All upcoming concerts & tours will proceed as planned while we prepare the band for the next stage. We are excited for the future and will have some more happy announcements coming up very soon so stay tuned!
-I Promised Once-
I Promised Once im Web
Homepage
Facebook