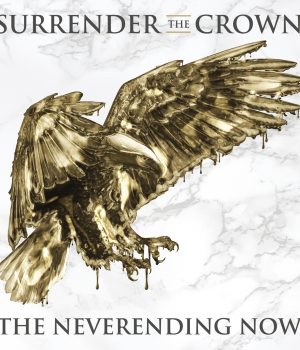 "Surrender The Crown" stellen sich der größten Herausforderung, ausschließlich im Jetzt zu leben. Es handelt sich bei der Band um alte Musikhasen, die ihrem Traum auf der Stage ausleben und ihre Gefühle auf Alben pressen. Zwei Vorgänger hat die deutsche Combo bereits veröffentlicht. Zum einen das Demo "What We Think Defines Us" und das zweite Demo "Life Decides". Beide heimsten gute Kritiken ein – und so war klar, man sollte den nächsten Schritt gehen.
Dieser trägt den schönen Namen "The Neverending Now" und spiegelt das Leben im Hier und Jetzt perfekt wieder. Der Silberling wurde bereits am 09. März veröffentlicht.
Wer sich gern mal ein paar ruhigeren Rockklängen hingibt, sollte hier unbedingt reinhören. Der Longplayer kommt gänzlich ohne Geplärre, Gitarrengeschredder und Dauer-Schlagzeuggeballer aus. Hier wurde auf schöne Midtemponummern gesetzt.
Gute Riffs, satter Gitarrensound und eine angenehme Stimme trumpfen neben technisch guten Drumrhythmen. Hier und da erinnern die Saarländer ein wenig an "Five Finger Death Punch" in der Softvariante. Sehr melodisch und ansprechend.
Anspieltipps sind:
Der Opener "Arrive", welcher einen ruhigen Einstieg beschert. Neben Streichern hört man zunächst nur sanfte Gitarrenklänge. Die Pauken setzen ein und dann geht es über in rotzigen Gitarrensound und kräftigeres Schlagzeugspiel. Abgerundet wird der Track mit melodiösem Gesang.
Wer auf Balladen steht, sollte sich "Next Few Steps" feat. Andreas Kofler von Broach anhören. Akustik-Gitarre und Klargesang in der ersten Hälfte der Songs. Im zweiten Teil setzt auch der Schlagzeuger mit ein, und auch die Streicher sind wieder mit von der Partie. Zum Schluss wird kurzer Hand noch ein Gitarrensolo rausgehauen.
"Once more with feelings" geht es bei "Song For Dad" zur Sache. Gefühlvoll eingesungen geht der Song unter die Haut. Sehr soft instrumentalisiert und mit Cellospiel untermalt flutet der Track den Raum.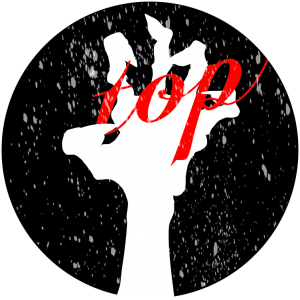 Tracklist
01. Arrive
02. The Neverending Now
03. The Beautiful Unknown
04. Out Of This Alive
05. Welcome To The Life You Chose
06. Next Few Steps (Feat. Andreas Kofler von Broach)
07. Where It Stars
08. Better Man
09. Song For Das
10. Salvation Comes
11. Definite Shape
12. Breathing Light
Surrender The Crown
The Neverending Now
Label: recordJet
VÖ: 09.03.2018
Genre: Rock/Metal
Album bestellen
Amazon