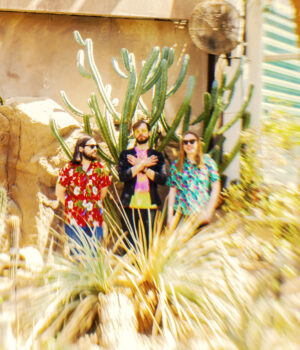 Hot Knives sind ein Rock-Triumvirat aus New York, bestehen aus Tom, Joe und Alex. Das Trio hat mit "Static Bloom" und "Alhambra Baby" bereits zwei Singleauskopplungen rausgehauen. Für den 07. Mai ist dann das Release ihres Debüt-Albums "Making Love To Make Music To Make Love To" geplant. Die Herren haben mal auf die gängigen Prozesse in der Musikbranche gepfiffen und haben das Baby alleine gestemmt.
Was man schon am Foto des Trios erahnen kann, die Herren stehen für Psychedelic-Rock.
Wir sagen mal, Woodstock lässt grüßen, denn wie schon zu Jimi Hendrix-Zeiten, kommt bei Eigenproduktionen doch schon mal was richtig Gutes bei raus. Zumindest lassen die ersten Singles darauf hoffen. Kratzig, verzerrter Sound, nicht immer perfekt, aber Fans von Hendrix, Ramones usw. sollten hier auf jeden Fall mal reinhören.
Hot Knives
"Making Love To Make Music To Make Love To"
Label: Eigenproduktion
VÖ: 07.05.2021.
Genre: Psychedelic-Rock
Hot Knives im Web
Facebook