English version below!
Ich hasse es, all die Interpretationsfreiräume zu füllen, weil es die Freude am Entdecken eines neuen Songs nimmt, aber im Wesentlichen ist dies hier die Schöne und das Biest. Es ist "Berührt mich, ich bin krank." Es handelt davon, sich zu fühlen wie ein Leprakranker (alte biblische Krankheit, die in der heutigen Zeit zum größten Teil ausgerottet ist), ein Außenseiter, ein Unberührbarer, ein Unerwünschter, Verfluchter und sich in einen religiösen Fanatiker zu verlieben, jemanden, so rein, wie man sein kann. Stell dir einen kranken Mann in Quarantäne vor, während einer Pandemie, der die Frau seiner Träume sieht und nicht in der Lage ist sie zu berühren, zu fühlen, zu halten, zu reden oder sie für sich zu gewinnen. Verdammtes Timing! Du musst kein Aussätziger sein oder Lepra haben, um diesen Song zu verstehen. Vielleicht hilft ein kurzes Blättern durch die Geschichte des 20. Jahrhunderts und die religiösen Fanatiker zum Verständnis. Generell ist es ein schmutziger Ausflug durch hässliche Gefühle, nicht greifbare Emotionen und eine generelle Von-außen-nach-innen-Perspektive der Welt.
Leper Blues
My holy roller baby she turn me on
She hit the tambourine and shake to the song
There's a minor complication that I know you won't believe
I am prone to fall to pieces whenever she looks at me
I can't feel my head
Can't feel my legs
Can't feel my heart, oh, oh, oh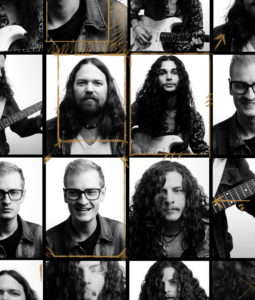 Leper Blues english version:
I hate to fill in all the blanks because it takes the fun out of discovering a new song, but essentially this is Beauty and the Beast. It's "Touch Me I'm Sick." It's about feeling like a leper (old Biblical disease that is mostly eradicated in today's world), an outcast, an untouchable, an undesirable, cursed but falling in love with a religious zealot (a holy roller), someone as pure as they come. Imagine a sick man in quarantine during a pandemic seeing the woman of his dreams and not being able to touch, feel, hold, talk to or win her over. Damn timing! You don't have to be a leper or have leprosy to understand this song. Maybe a quick flip through a 20th century understanding of the holy rollers might help. Generally it's a sludge-tastic jaunt through ugly feelings, disconnected emotion, and a general outside-looking-in perspective of the world.