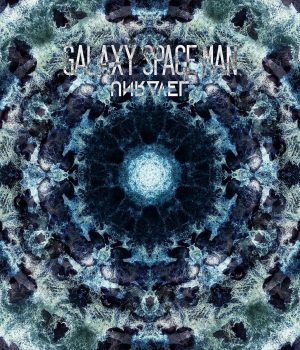 Galaxy Space Man, stehen für Modern-Art-Rock.  Am 22. Juni soll der Silberling "Unravel" via Finaltune Records / Broken Silence Release feiern. Wir berichteten. Wer open mind in das Album eintaucht, wird seinen Spaß haben. Fronter Mattia "Matt" Zander  nahm sich die Zeit für ein Behind the Song und gewährt euch einen Einblick hinter den Song Poles vom kommenden Album Unravel!
"Poles" ist ein wuterfülltes Bollwerk. Ein Bollwerk gegen Ignoranz. Die Lyrics sind für unsere Verhältnisse sehr direkt und unmissverständlich formuliert. Es geht in "Poles" um ertrinkende Flüchtlinge im Mittelmeer und die damit in Zusammenhang stehende Ignoranz unserer Gesellschaft. Wir stumpfen ab, wir lassen uns vom tausendfachen Tod nicht mehr berühren oder verängstigen. Die Toten werden zwar immer mal wieder erwähnt, sie tauchen in den Nachrichten und Zeitungen auf, aber letztlich ändert sich nichts und es ist keine positive Entwicklung zu erkennen. Stattdessen wird sich über irgendwelche Promi-Scheiße ausgetauscht, werden Models gecastet und die Menschen jeden Tag aufs Neue für dumm verkauft. Das ist eine unglaublich traurige Tatsache. Da stellt sich für mich die Frage: Können wir in 20-30 Jahren noch guten Gewissens in den Spiegel sehen? Können wir eine solch ignorante Gesellschaft den Generationen nach uns überlassen? Die Antwort auf die Frage ist eindeutig "Nein!". Allerdings muss man eben den Arsch hochbekommen, auf die Problematiken aufmerksam machen und die Ursachen von Krieg, Hunger und Zerstörung bekämpfen. Und das fängt für mich nicht in den Krisenländern an, sondern hier bei uns. Jeder für sich kann reflektieren, was er tun kann und was er lassen sollte. Und dann kann man gemeinsam die Probleme angehen. Reflektion ist das Stichwort. Ich will schlichtweg nicht akzeptieren und einfach tatenlos dabei zu sehen, wie Menschen sinnlos ertrinken, weil sie auf ein sicheres Leben hoffen.

Poles Lyrics:
Sound of superior hearts beats us black and blue
Vessels are now overflown attracted by a million poles
Don't petrify
they segregated you, at least they tried
Shut eyes still see
they won't let go, let go
what the bloated bodies show
We don't have what it takes to let it go
So far so hidden and astray but we will still be in this mess
Vessels are now overflown attracted by a million poles
I'm petrified
all those drowning faces
do they haunt you too?
Soon our exaltations will become our misdirection
and our hopeless communication based on superficialness
soon we will burst into great flames while we all fall into oblivion
watch our children burn and we can not hide our insanity anymore
I'm searching for a lock
the need to confine my anger
leads me somewhere else than home
Shut eyes still see
they won't let go, let go
what the bloated bodies show
We don't need no names.
Galaxy Space Man
Unravel
VÖ: 22.06.2018
Album bestellen
Amazon
Galaxy Space Man im Web
Homepage
Facebook