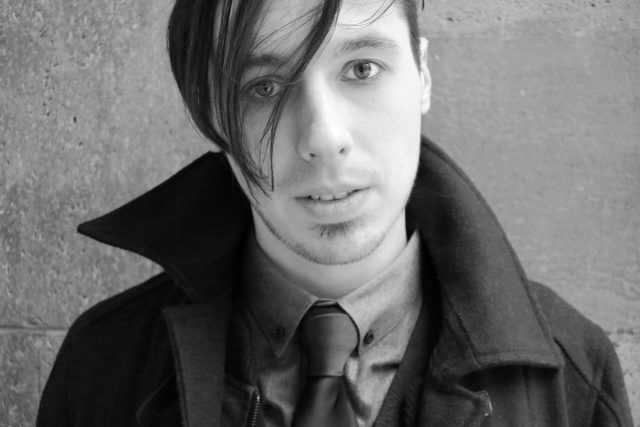 Michaela: You were part of Vlad in Tears for a longe time. How is it for you to be a solo act again?
Gregor: It's pretty exciting actually. Vlad in Tears had an established sound and direction when I joined, but doing something new I can take it in whatever direction the muse takes me
Michaela: What will change for the person Gregoer Friday and what can your fans expect from you in the future?
Gregor: Writing music has always been the best way for me to express myself, that's why I started doing it at such a young age. And now I've collected a whole bunch of new experiences that I haven't had the opportunity to explore. I always keep a note book with me, so I've written lots and lots of notes as kind of a map back to those things that were significant. Musically, its heavy, sometimes really heavy, the songs are personal and a bit experimental from time to time. If you've heard "the full circle/schelite obsession" album then the "noir" EP and the single that we did after, the progression is organic and natural. But if you're not familiar with my older works, you might be shocked.
Michaela: What kind of music do you wanna play or does it stay dark-goth-rock?
Gregor: I've always liked the aesthetic of dark-goth-rock, I grew up with Manson, Nine Inch Nails and Korn posters on the wall, but sonically, it's none of those. It's more progressive-rock/metal. Think Rage Against The Machine meets Porcupine Tree and you won't be too far off.
Michaela: Will you stay in Berlin or will you move to a new city?
Gregor: Berlin is the place for me at the moment. There's always something going on and so many talented people to collaborate with. It seems like they just fall out of the sky sometimes.
Michaela: Are you working on an EP or maybe an album?
Gregor: So the first release "No need to Fear" will just be a single song, but it's only the first song from what will be an album. We are taking our time and making sure that we're happy with every song, every detail, so the fans will have to be patient, but it will be worth it.
Michaela: Have you found musicians to work with in the studio or just for live gigs?
Gregor: I am playing with some talented guys, but I can't share who they are just yet. I want to stress that although the name of the project is GREGOR FRIDAY it's not a solo project. For this one song alone, there were more than 10 people involved in bringing it together, and they each added something to it that one person can't add alone.
Michaela: Who is part of the production crew?
Gregor: So many people, Toby Craig from Intrasonic engineered the drums and bass, Chris Harms from Lord of the Lost did the mastering, the incredibly talented Same Lowe did the mixing and Rory Riley put together a little video for us. The list goes on and on.
Michaela: More and more bands like crowd funding to finance their new videos, tours or CD productions. Are you considering crowd funding for your new CD?
Gregor: I love crowd funding. I fund a whole bunch of people and projects. It's definitely the best way for independent artists to go. I think the tricky thing is giving the fans something of value and them not just funding you because they like you, of course it's important to support the people that you want to see more from, but I won't be doing any crowd funding until I can be sure that every person who contributes gets something that they really cherish.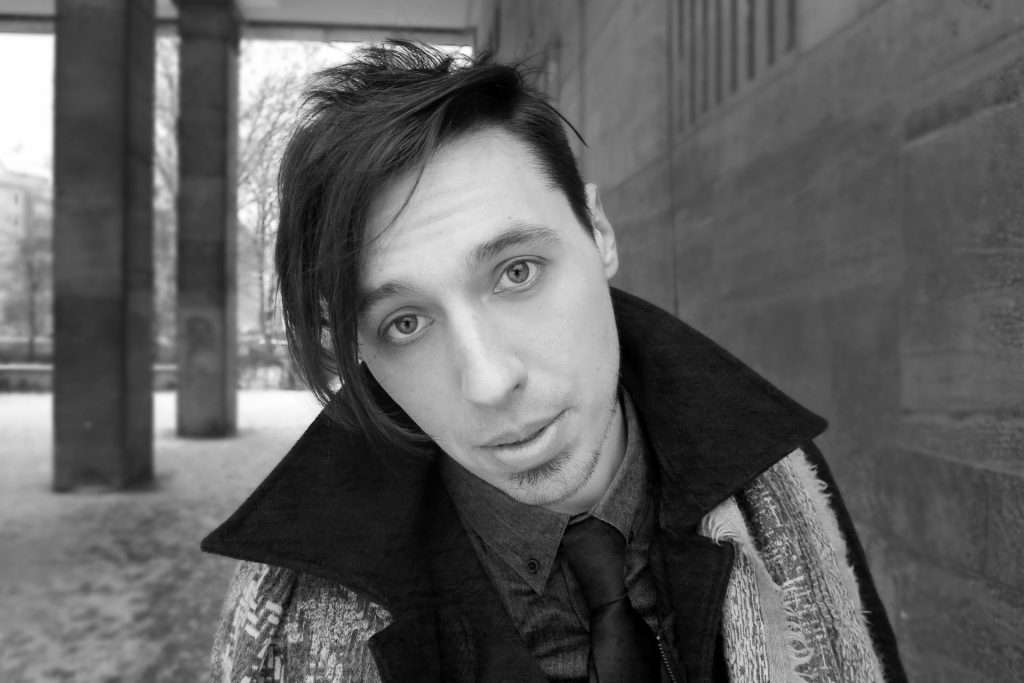 Michaela: What kind of music made an impression on you?
Gregor: Hahaha, where to begin, Twelve Foot Ninja, Devin Townsend and Periphery are still some of my favourites, Cog, Karnivool, Mammal, the Mars Volta, Faith No More, Bring Me The Horizon, Northlane, Dillinger Escape Plan, At the Drive in….I could keep this up for days!
Michaela: You should do a cover song. Which one would you chose and would you rather do it alone or with the original band as a guest appearance?
Gregor: To join a band on stage I would love to play Themata with Karnivool, or maybe War Pigs with Black Sabbath, or maybe to play Milk Lizard with Dillinger Escape Plan. Songs to cover, I'm always thinking about this, I really like The Gentle Art of Making Enemies – Faith No More. Or the Widow – Mars Volta, there are so many cool songs out there that can be reinterpreted. If you have any suggestions, I'm all ears.
Michaela: Each of us has some strengths and weaknesses, what do you consider yours?Gregor: I'm pretty sensitive and also stubborn, I think they are both strengths and weaknesses depending on the context in which they manifest themselves.
Michaela: What do you spend most money on?
Gregor: At the moment, it's music gear. Microphones, software, instruments. I do a lot of my own production as well as working on other people's music, so I tend to get excited about tools that either make things easier or inspire me. Guitars are such a great source of inspiration for me. It's almost time to get another I think…
Michaela: Do you have a favorite guitarist and if so who is it?
Gregor: Not so much, I really like Scott Henderson's crazy style. And Misha Manoor has such precise sound and interesting combinations of metal and jazz, Mark Hosking is also such a beautiful player. And you can't go past Zakk Wylde, you always know when he's playing on a track. I like the guys with a unique sound that you can tell immediately that it's them, they don't sound like anyone else.
Michaela: Is there anything you regret in your live and maybe wanna change?
Gregor: There's nothing that I would change. The people we are is a culmination of our experiences, both good and bad. For me, I try to learn from my past. To answer your question not being lazy and making sure to get things out so that my friends and fans can enjoy it, too.
Michaela: What is on your mind at the moment and what do you fear most?
Gregor: I think that the political climate not only in Europe but everywhere is frightening. Brexit, the fear of immigrants, the tendency towards right wing choices and so forth since the terror attacks have increased and the Russian invasion of Ukraine it really makes me wonder how the world got to this point. As an individual it's so important to be a superhero. In the sense of having your principals of helping other and not doing or saying things that you later regret, and being unfaltering in those ways.
Here you have the opportunity to direct the word directly to your fans!
Gregor: Hi everybody! I hope you like the new song. There is definitely more to come, but its gonna take time. So please, be patient with me. Let me know you're alive and I'll do the same. And I hope to see you all at the next live shows.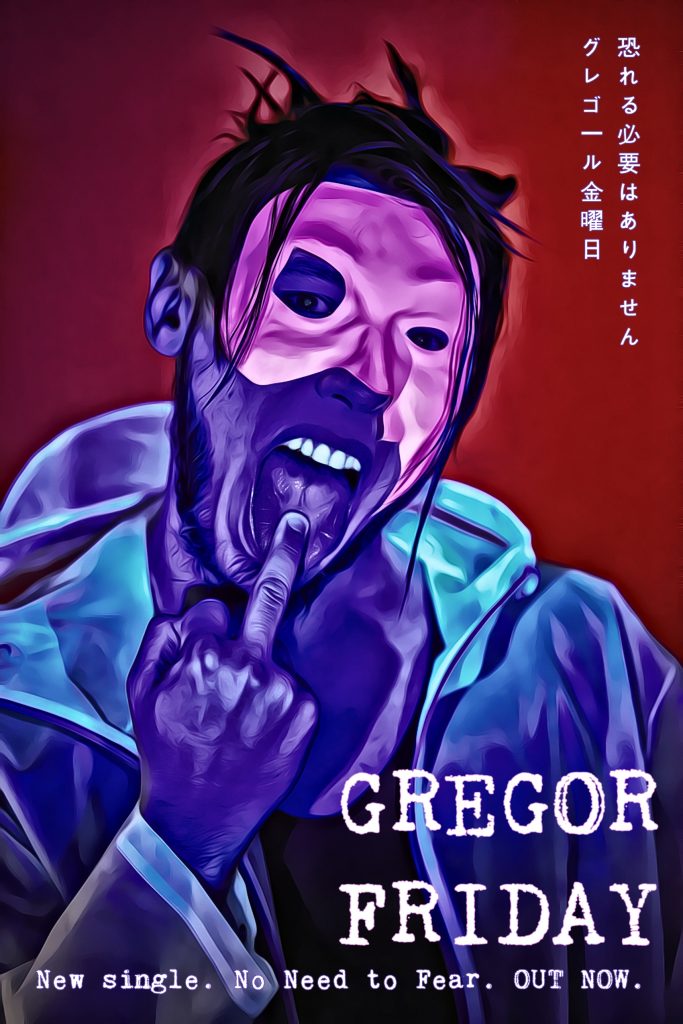 Follow Gregor Friday on Facebook
Photocredits: Slow Photography Berlin, Erica Lofman and Mike Auerbach