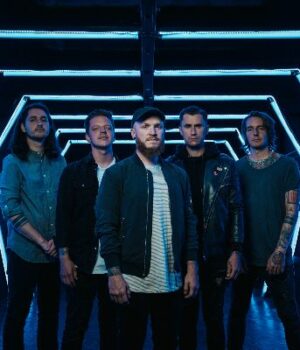 Nach dem plötzlichen und unerwarteten Ableben von Kyle Pavone (2018) veröffentlichten We Came As Romans zwei Songs und legten dann erstmal eine Pause ein. Die Single "Darkbloom" lässt ihre Fans nun auf weitere Musik der Formation hoffen.
We Came As Romans sind: Joshua Moore, Dave Stephens, Lou Cotton, Andy Glass and David Puckett. Gemeinsam liefern sie feinsten Metalcore/Trancecore ab.
Was Joshuar Moore laut Presseinfo sagte:
"The idea behind "Darkbloom" is that even through the darkest, most difficult times of life, there is still the potential, or possibility, of personal growth "says Moore" As long as we're not willing to completely concede to the negative emotion or thought that feels like it has taken over, then we can be strong enough to overcome and push through to a different future. This song is about having the mind to be able to acknowledge the reality of situations we're in, but having the strength to weather the adversity. It's about making the choice to keep putting the effort forth to move your life forward, in the face of the most difficult times you'll experience".
"Die Idee hinter "Darkbloom" ist, dass selbst in den dunkelsten, schwierigsten Zeiten des Lebens noch das Potenzial oder die Möglichkeit persönlichen Wachstums besteht", sagt Moore. Solange wir nicht bereit sind, uns dem Negativen vollständig zuzugeben, Emotionen oder Gedanken, die sich anfühlen, als hätten sie die Oberhand gewonnen, dann können wir stark genug sein, um zu überwinden und in eine andere Zukunft durchzudringen. Dieses Lied handelt davon, den Verstand zu haben, um die Realität der Situationen, in denen wir uns befinden, anzuerkennen, die Kraft, die Widrigkeiten zu überstehen. Es geht darum, die Entscheidung zu treffen, sich weiterhin anzustrengen, um dein Leben angesichts der schwierigsten Zeiten, die du erlebt hast, voranzubringen."
We Came As Romans im Web
Facebook