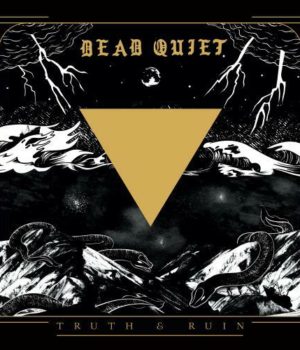 Dead Quiet
Die aus Vancouver stammende Band Dead Quiet kündigen ihr drittes Album – Truth And Rain für den 11. September 2020 an.
Laut Pressetext erwarten euch mitreißende, dramatische Songs. Man soll deutlich die Vorlieben der Combo zu Altmeistern wie Deep Purple, Tommi- Iommi oder auch Judas Priest heraushören.
"Truth And Ruin" wurde aufgenommen und gemischt von Jesse Gander (Japandroids, White Lung…). Gemastert hat Alan Douches (Mastodon, Chelsea Wolfe…).
"Truth And Ruin" ist perfektes Futter für Fans von Black Sabbath, Judas Priest, Deep Purple, Thin Lizzy, Metallica, Queens Of The Stone Age, Graveyard, Witchcraft und Ghost.
Tracklist:
1) Atoned Deaf
2) Forever Unsung
3) Of Sound and Fury
4) Truth and Ruin
5) Partial Darkness
6) The Sign of a Sealed Fate
7) Cold Grey Death
DEAD QUIET
Truth And Ruin
Artoffact / Cargo
VÖ: 11.09.2020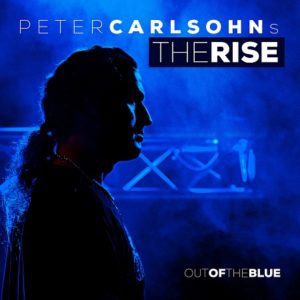 Peter Carlson
Fette Gitarrenriffs erwarten euch auf dem Debüt-Album "Out Of The Blue" von Peter Carlsohn The Rise, welches am 07. August 2020 erscheinen soll.
Peter Carlsohns The Rise ist eine Zusammenkunft erfahrener Musiker wie Michael Ulvsgärd (Jerusalem), Stephen Carlson (Brotthogg, Hansen Band, freiberuflicher Musiker), Peters Bruder Lars Carlsohn, Svenne Jansson (Glam, Golden Resurrection, Jerusalem) und Cutta John Kåre Gullestad (Cutta, Crush, Rune Edvardsen und Red Band, Steven K Band, Heartless).
Leichter, mitsingbarer, aber nicht zu glatt polierter Hardrock, melodisch und ansprechend. Out of the Blue wird von Peter Carlsohn geschrieben, arrangiert und produziert, von John Robin Skagerlind (Kid Million) aufgenommen, von Tobias Lindell (Europa, Mustasch, Avatar, HEAT, Hardcore-Superstar, Firewind / GusG usw.) gemischt und gemastert von Thomas "Plec" Johansson (Firewind / GusG, Ia Eklundh, Soilwork, Dynazty, HEAT, Narnia usw.).
Den Videotrailer könnt ihr euch gleich hier ansehen!
PETER CARLSOHN´S THE RISE
Out Of The Blue
Jono / Rough Trade
VÖ: 07.08.2020